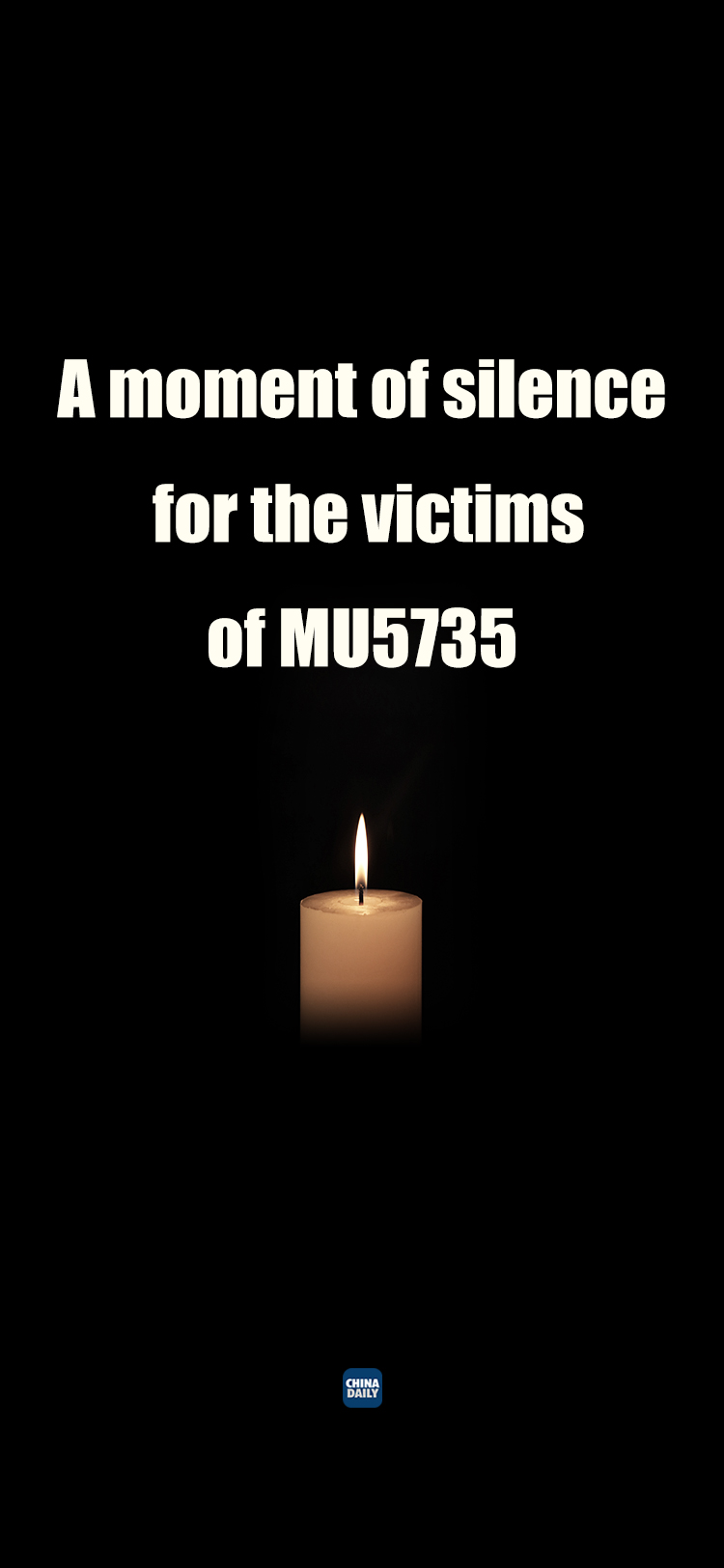 Despite of the intensive search and rescue operations since Monday, there has been no sign of life at the crash site, Hu Zhenjiang, deputy head of Civil Aviation Administration of China, said at a news conference held in Wuzhou, Guangxi Zhuang autonomous region.
"With a heavy heart and deep sadness, we are here to announce that the 123 passengers and nine crew members onboard China Eastern Flight MU5735 have all lost their life."
Hu said the search and rescue teams will continue to look for the victims, their remains, belongings and debris of the aircraft to show respect to life and be responsible to the victims' relatives. Also, the findings at the crash site are key for the tragedy's investigations.
China Eastern Flight MU5735 left Kunming, the capital of Yunnan province, at 1:11 pm Monday. It was scheduled to arrive in Guangzhou, Guangdong province, at 3:05 pm. Air traffic controllers lost track of the plane over Wuzhou at 2:21 pm.
Original link:https://www.chinadaily.com.cn/a/202203/26/WS623f21ada310fd2b29e537bc.html