Sustainable Development Practitioner-KINGFA Becomes the Official Supplier of Personal Protective Equipment for Hangzhou Asian Games
On May 12, 2023, the press conference announcing the cooperation between KINGFA and Hangzhou Asian Games, with the theme "New Materials, New Asian Games, New Future," was held in Hangzhou, China.
Distinguished guests, including Du Mengfei, Deputy Minister of Marketing Department of Hangzhou Asian Games Organizing Committee (HAGOC), Zhang Xiangbo, Deputy Director of the Operations and Support Office for the Asian Games, Hangzhou Branch, China Telecom Co., Ltd., and Ding Min, Assistant General Manager of KINGFA and General Manager of Kingfa Medical, attended the press conference. Media friends from Xinhua News, Global Network, Asian Games Channel, and others witnessed this significant moment.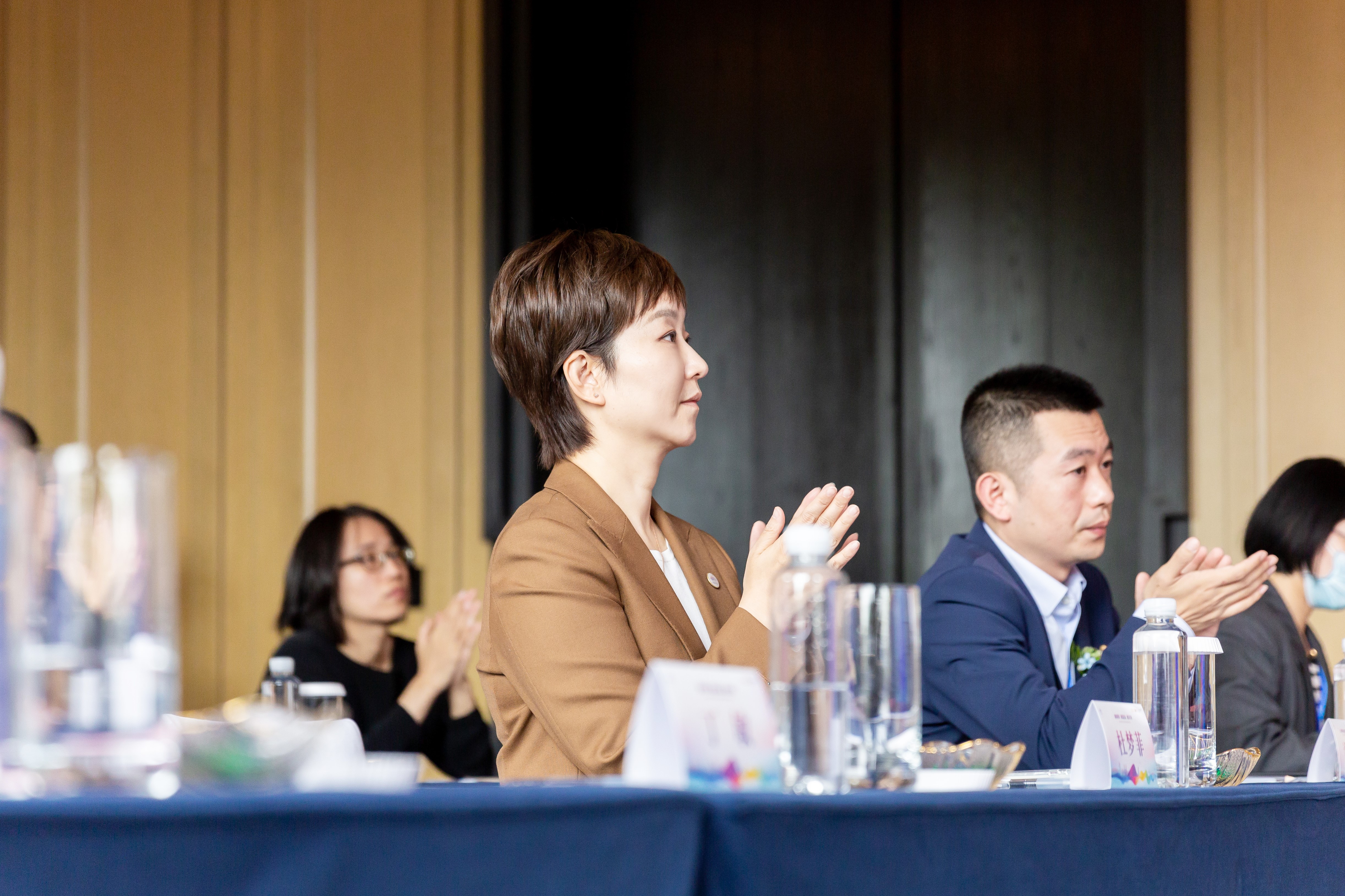 Du Mengfei, Deputy Minister of Marketing Department of Hangzhou Asian Games Organizing Committee
During the press conference, Du Mengfei mentioned, "As an advocate and practitioner of sustainable development, KINGFA has always adhered to the concept of green and low-carbon, promoting harmonious development of enterprises and society. It aligns perfectly with the Hangzhou Asian Games'philosophy of green, smart, economical, ethical'. We sincerely hope that KINGFA can leverage its advantages and actively participate in the promotion of Hangzhou Asian Games, as well as the development of the city and the brand."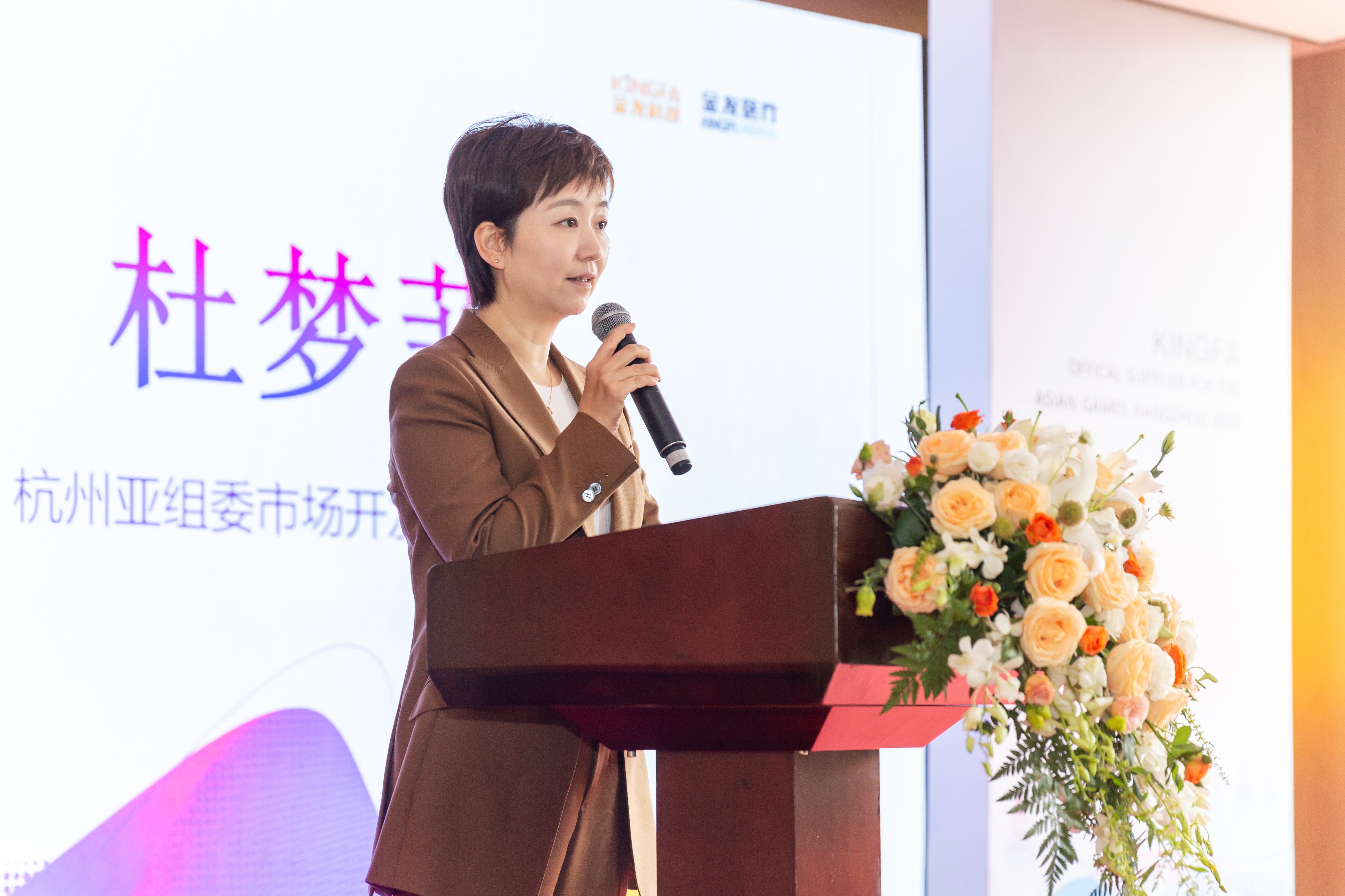 Du Mengfei delivered a speech
Following that, Ding Min delivered a speech expressing a warm welcome and sincere gratitude to Du Mengfei's attendance. He stated, " KINGFA will contribute to the 'Waste-free Asian Games' and global sustainable development with our advanced and environmentally friendly products and services." This commitment undoubtedly showcases KINGFA's sense of responsibility and innovative spirit to the world.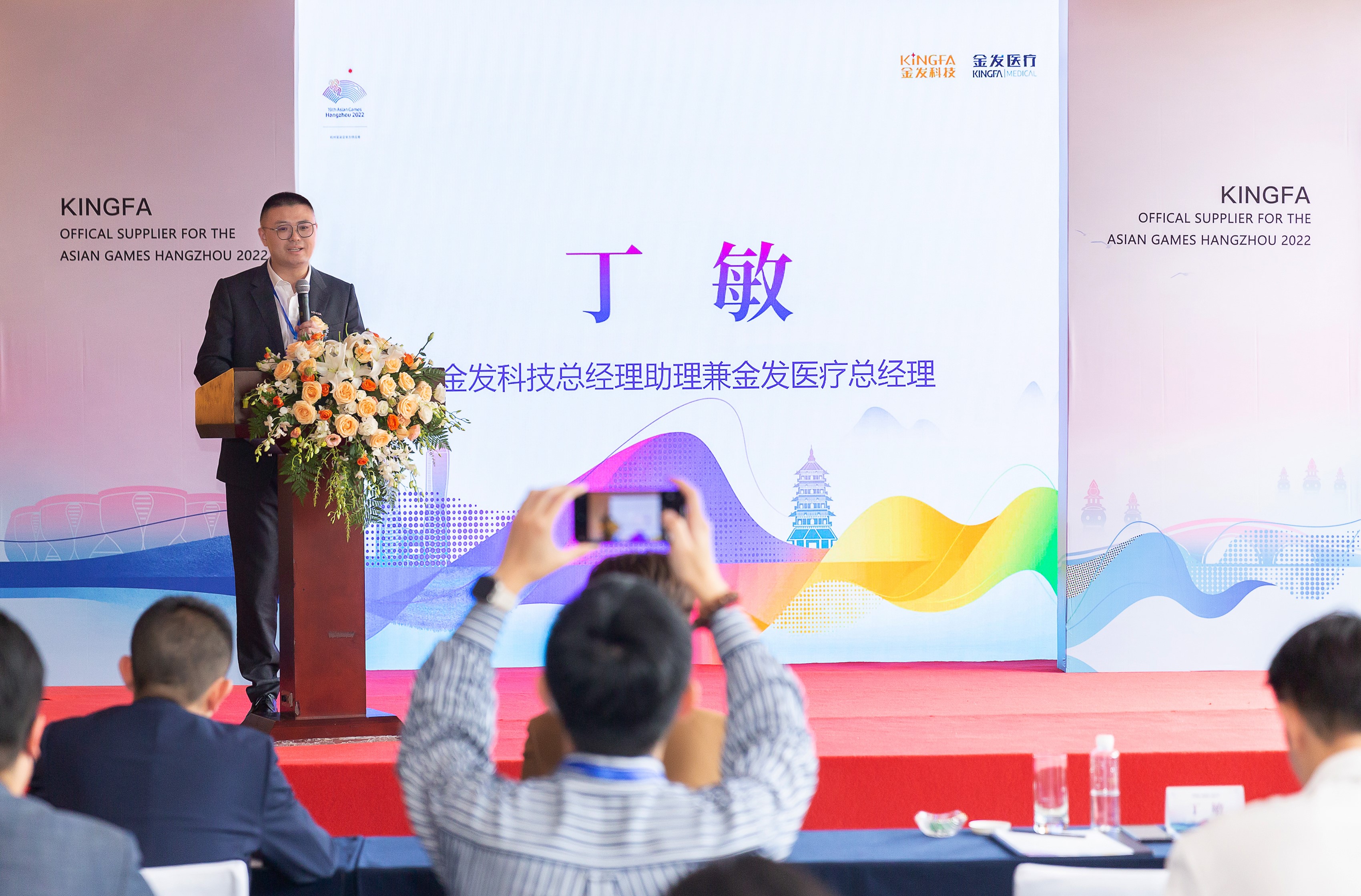 Ding Min, assistant general manager of KINGFA and general manager of Kingfa Medical, delivered a speech
After the speeches, a grand ceremony was held to mark the start of collaboration. The host introduced two partners in Kingfa Medical - China Telecom and TASOGARE and their cooperation with KINGFA. Zhang Xiangbo, Deputy Director of the Operations and Support Office for the Asian Games, Hangzhou Branch, China Telecom Co., Ltd., shared their innovative technology and cooperation with KINGFA to promote "Green Asian Games, Actions in Practice."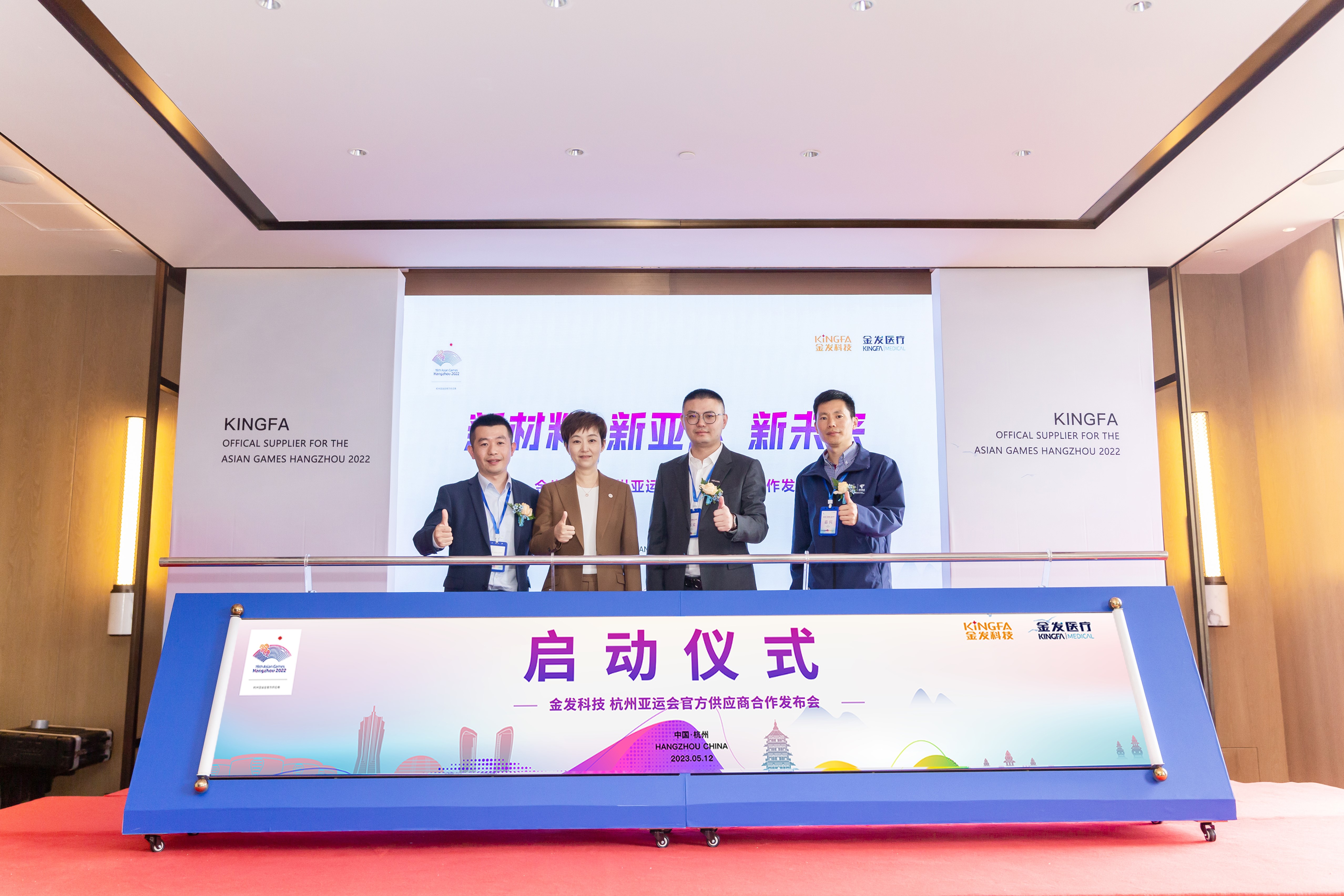 The launch ceremony was successfully held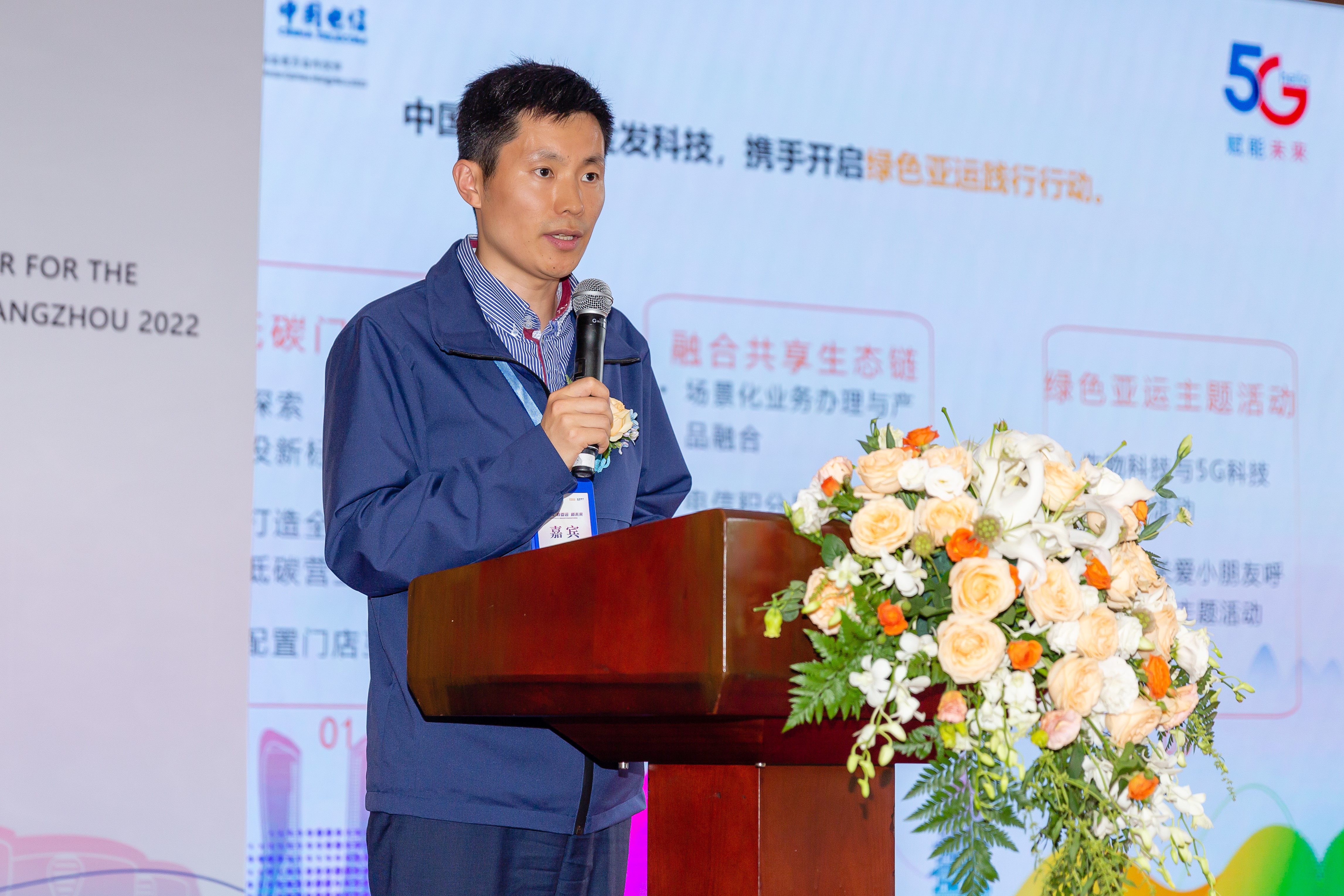 Zhang Xiangbo, Deputy Director of the Operations and Support Office for the Asian Games, Hangzhou Branch, China Telecom Co., Ltd., delivered a speech
The event also featured a fantastic breakdancing performance by four energetic performers. Dressed in eye-catching KINGFA protective suits, their powerful dance conveyed the passion and vitality of Asian Games to all the attendees. It is worth mentioning that breakdancing is one of the inaugural events in Hangzhou Asian Games.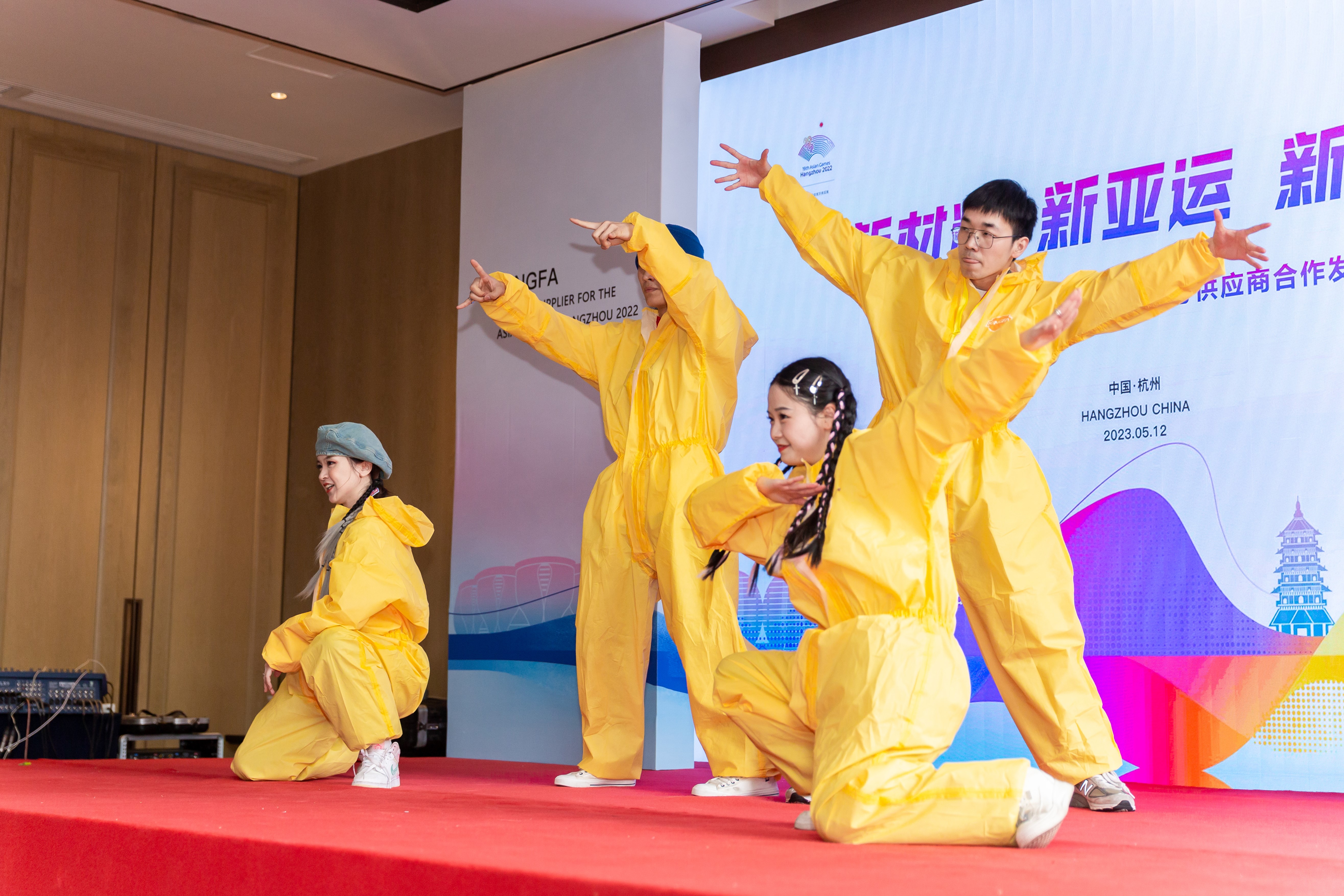 Breakdancing performance
After the press conference, Ding Min conducted interviews with media, providing detailed insights into the alignment between KINGFA's development and Hangzhou Asian Games'philosophy "green, smart, economical, ethical". He emphasized that as an official supplier, KINGFA is determined to provide high-quality medical and hygiene protective supplies for a splendid sports and cultural event.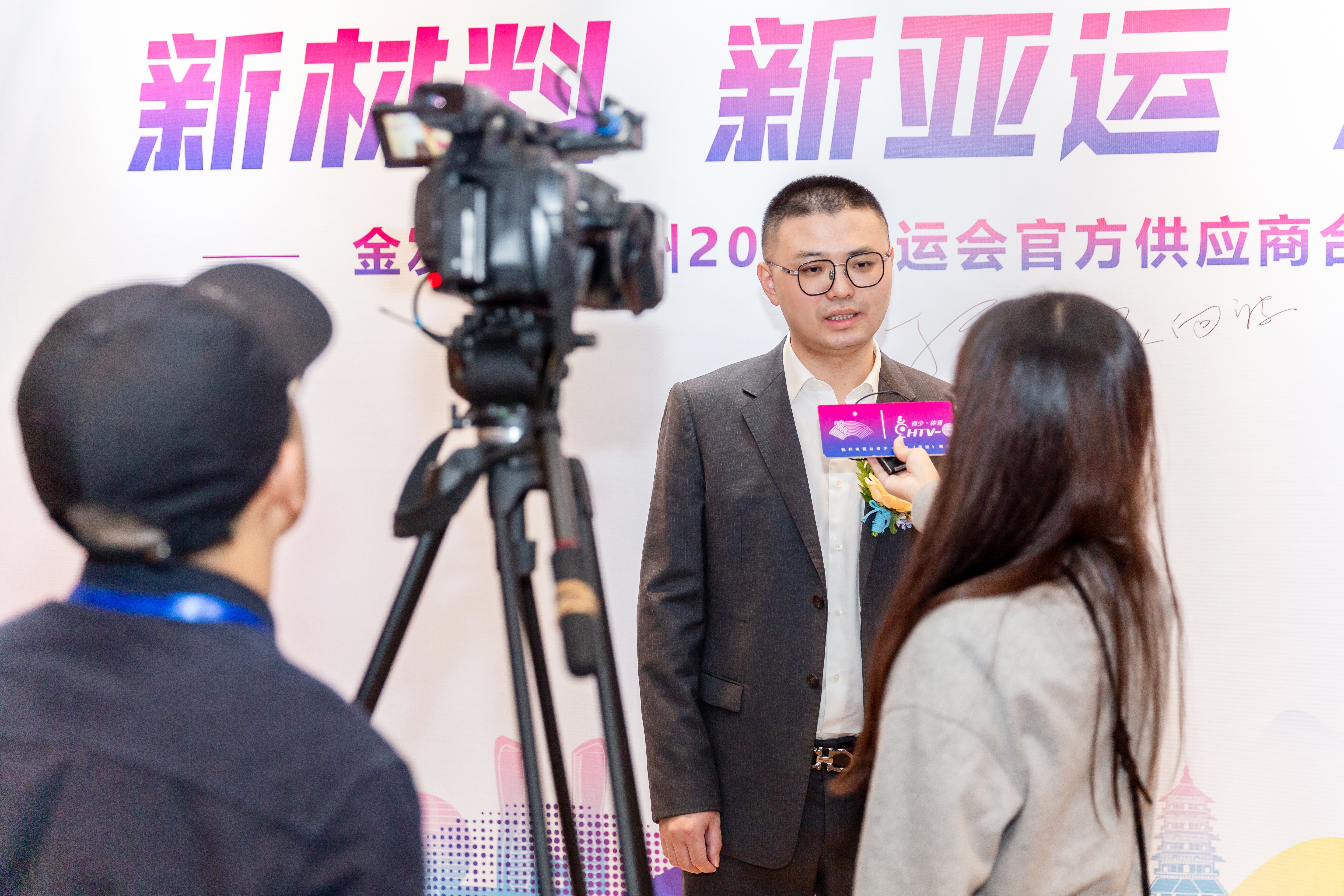 General Manager Ding Min was interviewed by the Asian Games Channel media
Leveraging the innovation of KINGFA
Kingfa Medical is fully committed to a Green Asian Games. KINGFA's dedication to sustainable development and low-carbon environmental protection has been driving progress in aforementined fields through the balance of economic, environmental, and social relationships. Kingfa Medical has achieved an international leading level in the fields of fully biodegradable plastics, special engineering plastics, carbon fiber, and composite materials. It is also one of the global leaders in the variety of products offered in the chemical new materials industry.
As a medical and health product brand originated from KINGFA, Kingfa Medical has leveraged technological innovation capabilities in the field of polymer materials. It has established an integrated full-industry chain production model, covering up and down downstream sectors of the medical and health industry. Kingfa Medical has been recognized as a Class A medical device manufacturer in Guangdong Province for two consecutive years. Its products cover three major areas, including professional medical, industrial protection, and personal protection, occupying a leading position in the domestic medical device industry. The company has also successfully developed and mass-produced degradable masks, protective suits, and other categories, continuously contributing to sustainable development. With a vision of becoming a trusted global medical and health protection brand, Kingfa Medical focuses on providing high-quality Chinese-made medical and health protection products domestically and internationally.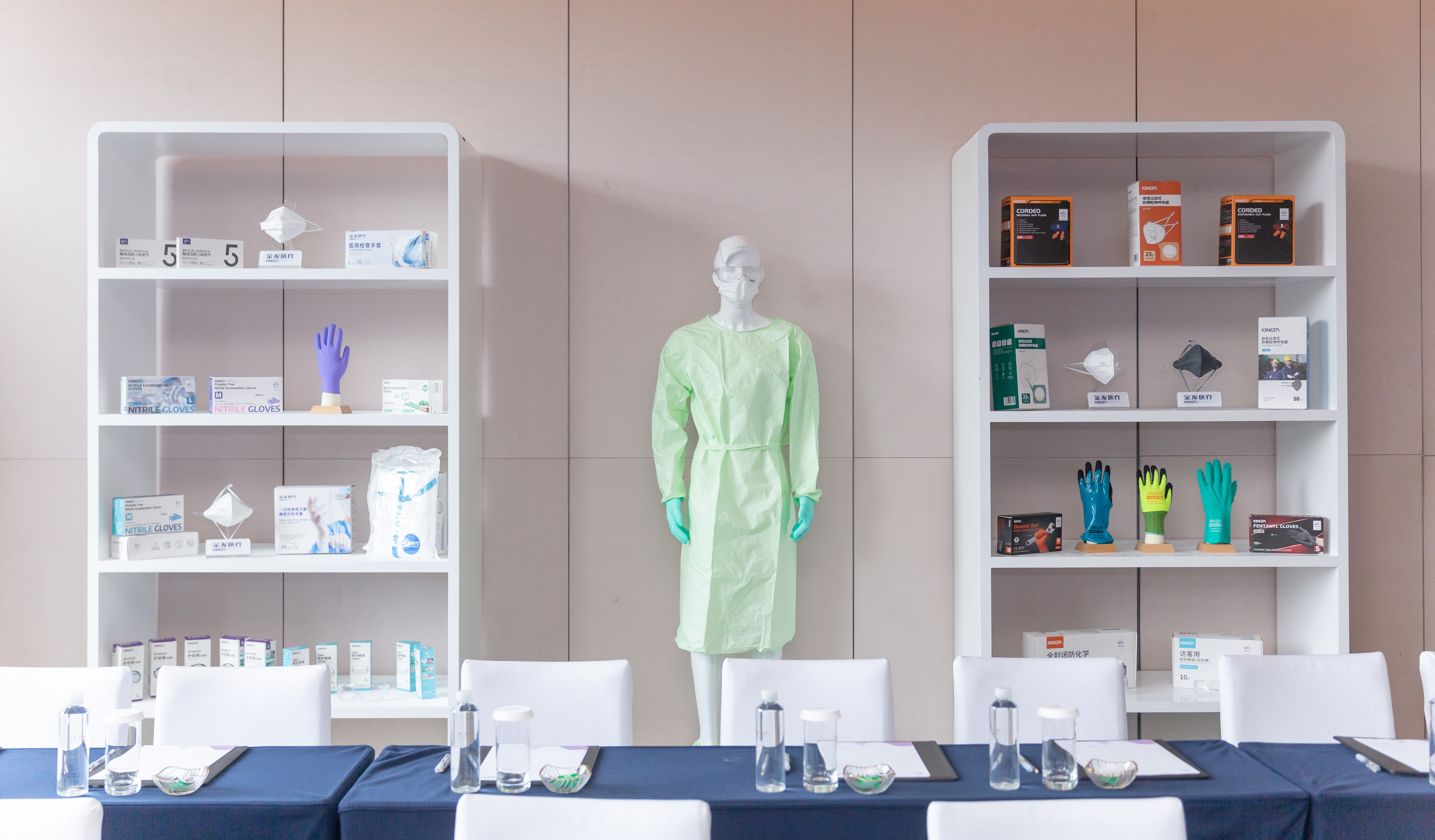 Kingfa Medical -part of the product display
KINGFA became the official supplier of Hangzhou Asian Games, which  also marks a significant step for Kingfa Medical to practice the concept of sustainable development. With advanced products and services, Kingfa Medical will provide security to a sustainable, green and healthy Asian Games.
Being the Official Supplier for HAGOC represents a significant milestone in KINGFA's corporate development, effectively demonstrating its corporate philosophy. Collaborating with numerous outstanding enterprises, KINGFA will leverage its strength and advantages to a green, healthy, and uniquely remarkable sports event. Moreover, KINGFA will drive progress in global sustainability initiatives, medical and health protection, and other areas.