How to Remove Gloves Safely?
When taking gloves off, don't let the gloves touch your bare hands. Follow these steps:

Use your right hand grab the outer side of your left glove at the wrist.
Pull towards your fingertips, turn the glove inside out.
Grab the empty glove with your right hand.
Put one left-hand finger in your right glove.
Pull towards your fingertips until the glove is turned inside out and off your right hand. The left glove will be inside the right glove now.
Throw the gloves into an approved waste container.
Always use new gloves for each patient and wash your hands to avoid passing germs.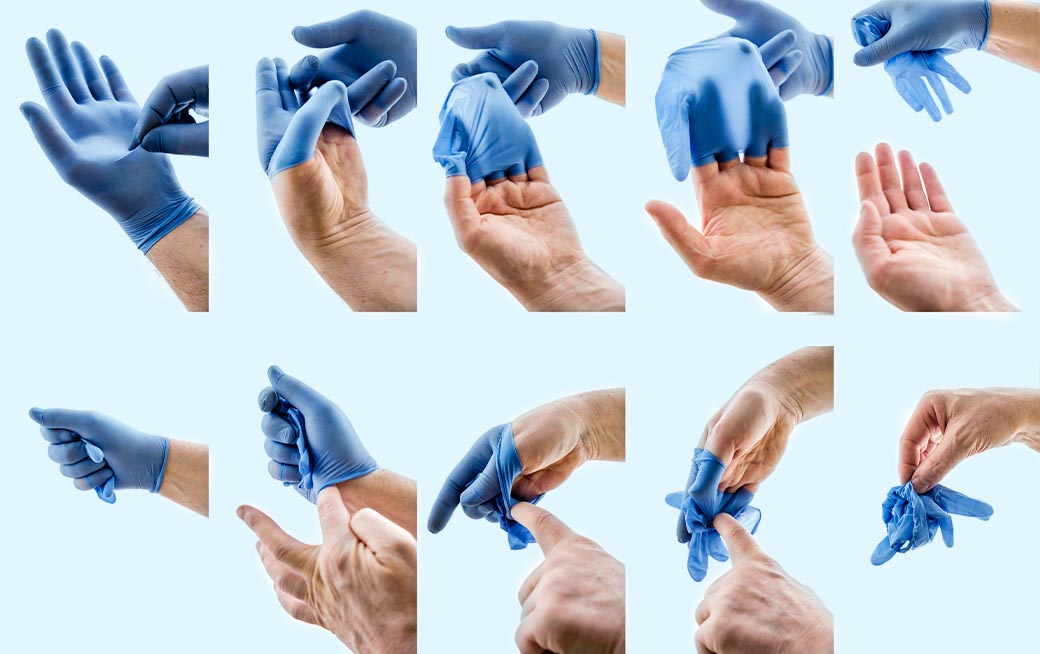 SOURCE:
http://www.medicalkingfa.com/solution-detail/id-267.html
CONTACT:
KINGFA MEDCIAL Email: kingfamed@kingfa.com
Get a Quote